Executive Committee
2017-18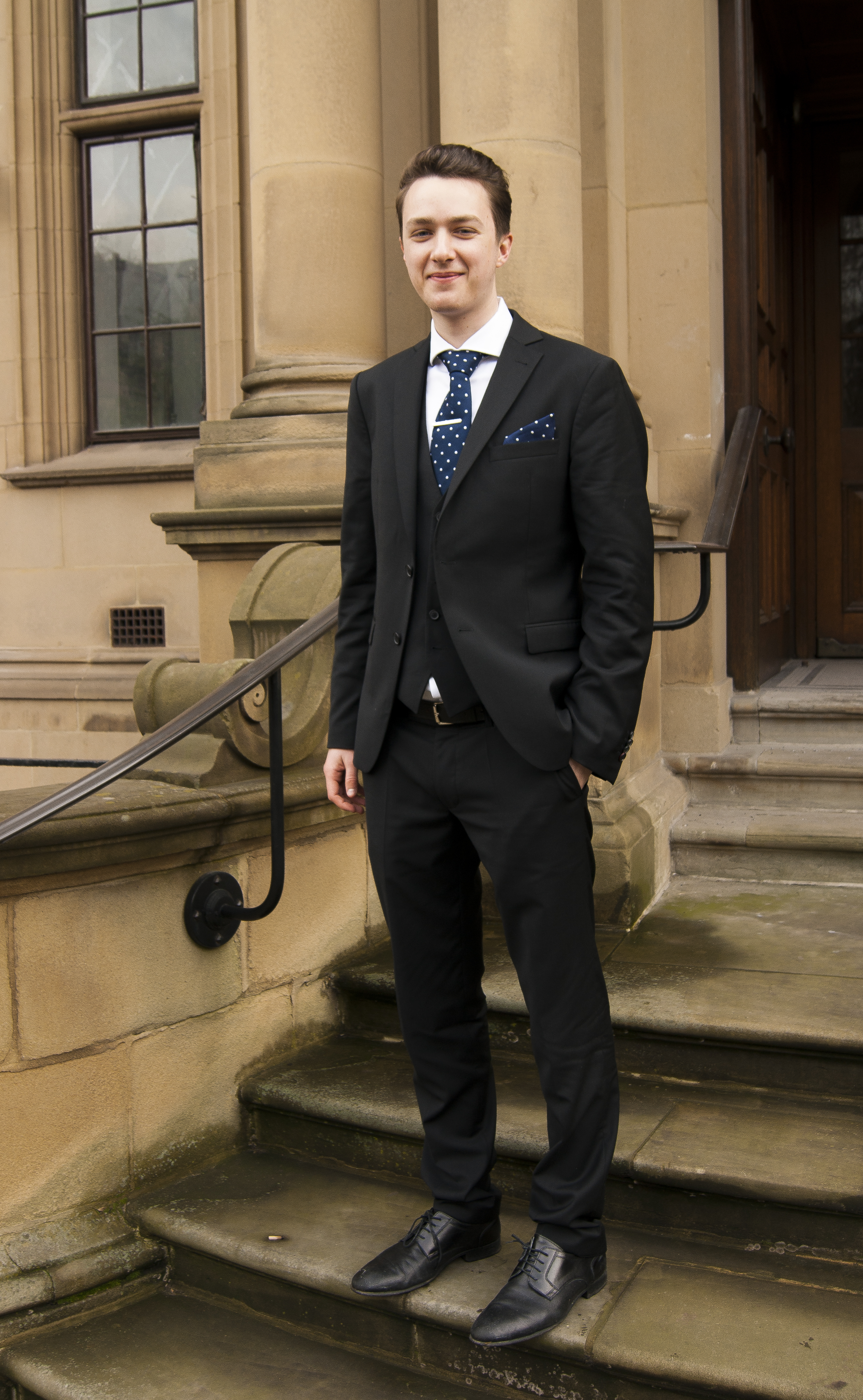 Stefan Bogensberger
Hello, Bonjour, Ni Hao, Ciao and Servus!
I'm Stefan, and I will be acting as your President for the upcoming year. This year promises to be a special one: We've got several great things lined up and strongly hope that you will join us on our journey. We aim to make the entire year as engaging, empowering and enjoyable as possible!
I'm a second year Undergraduate studying Bsc. Government and History. I grew up in Brussels and Vienna but have since gallivanted across 6 continents and visited over 70 UNESCO World Heritage Sites (and counting!). I got involved with the United Nations by participating in UNODC youth forums and sundry Model UN conferences. Prior to attending LSE, I worked as a paramedic at the Red Cross and also was involved in building a Medical Clinic in the Kapopo district in Zambia. When I'm not busy reading Dostoyevsky, Hemingway, or the UN Charter, I spend my time on time on skis traversing through crevasses of deep snow.
I truly look forward to meeting you at events, socials and meetings!
Victor M. Salenius
Hi! I am Viktor, studying BSc Politics & IR. After being Corporate Officer at the UN Society in my first year and Corporate Director in my second, I am apparently impossible to get rid of, thus I am staying on for a third year as Vice President. I originate in Helsinki, Finland – a wilderness so far up north that TfL lacks a Zone to describe it. I have thus innocently entrusted the European Union with granting me a more cosmopolitan, mild-wintered place of study – and I am indeed enjoying my LSE experience to the full. Following a somewhat North-American time zone, I like to spend nights jamming with flatmates, trying hard to maintain the illusion of an indie music taste and combatting the average acoustic of the Urbanest kitchen space. I am expecting an amazing year with a fantastic ExCo team! It will be a real pleasure to support Stefan in his plans, and I have great confidence in doing so alongside my co-VP Yi Jun, with whom we have judiciously prepared our teamwork strategies by managing to enter the United States by car (despite committed efforts from our secretary Aaron to confuse the customs officer).
Aaron Quak
Hi! I'm Aaron Quak, your Secretary, and I'm a second-year BSc Economics student, hailing from Singapore! I first got involved in UNSOC by wandering into the give-it-a-go session, which happened to be a Model UN session. In the spirit of the Zootopia theme song, I decided to try everything. From zero experience, I've participated in 5 MUN in 5 months. UNSOC is so much more than MUN, however. It's about the people you meet along the way. It was about bringing thought-provoking events to members together with a fantastic Events Director. It's taking a 500km long post-hangover road trip, negotiating the formidable Canadian-American border post, visiting such wonders as the Dudley H. Davis Centre in Burlington VT, with three awesome friends, counting among them our two VPs. If Viktor's driving skills and Yi Jun's song choice are anything to go by, I set great store by their ability to steer the society and set the tone for the year. I am excited to serve alongside them and the ExCo. As a student of the dismal science, I drown my sorrows in my side-interest of geopolitical affairs, although I am increasingly unsure of which is more dismal these days. In my spare time, I do enjoy a good Scotch, the smell of freshly ironed shirts, tracing the arc of societies, playing classical guitar and doing press-ups. I hope to see you around!
Model United Nations (MUN)
Melvin Kan
Hello! I am Melvin and I am currently a second-year student studying International Relations. I am born and raised in the greatest city in the world, Hong Kong, where there is no such thing as stupid VAT (capitalism ftw), and a four-minute wait for the train is considered way too long (that is why our train company is now running parts of London's railway). Defying expectations of most people, I do not speak broken English, can actually speak proper Mandarin, do not eat dogs, and actually do not hate the Chinese Communist Party. When I joined the MUN division at the beginning of last year, I had absolutely no prior experience. However, after being part of the ManMUN delegation, I have fallen in love with MUN, and most importantly, the people. Many highlights of my past year came from MUN, including when I (allegedly) almost destroyed an art exhibition in Montreal after being completely wasted at the socials. I extremely look forward to welcome you all, along with Jan-Paul to join #teamLSE. I can promise you that we will have an amazing year together!
Best Regards,
Melvin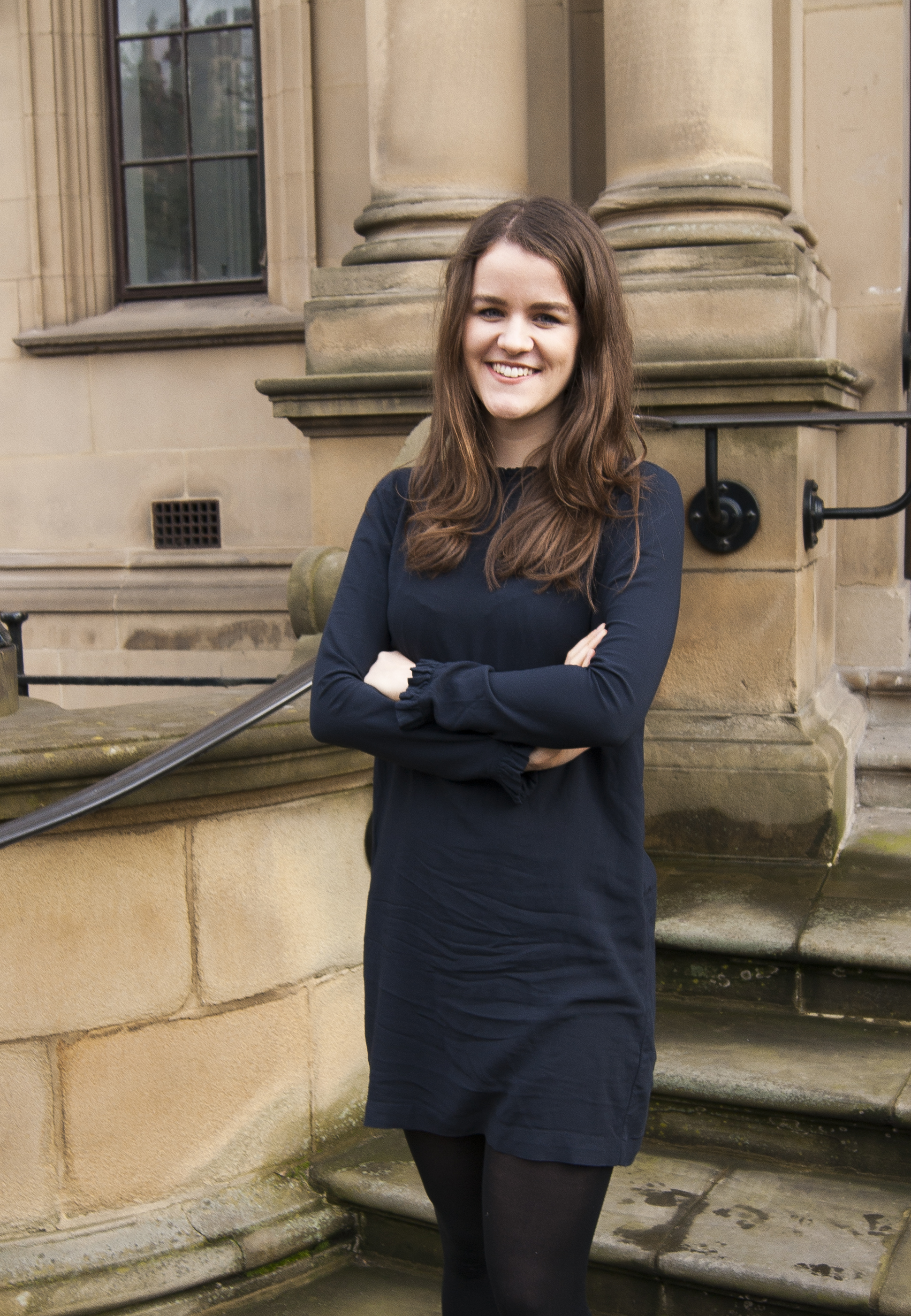 Antonia Boeckers - Careers Director
Hi, my name is Antonia and I am a first year Management student from Germany.
I decided to actively participate in the UN society when I started at the LSE, because I was fascinated by what the society has to offer and what it stands for. Working as a careers officer over the past months has really fostered my interest in the events and programs that are organised and has shown me, how enriching it is to work in such a diverse, collaborative environment.I feel honored to serve as the Careers director in the upcoming year and being able to apply what I have learn over the past months. I really look forward to working together with the committee and the active members of the society towards achieving the UNSocs mission and goals.In addition to my studies, I enjoy traveling, rowing and have a profound appreciation for hummus.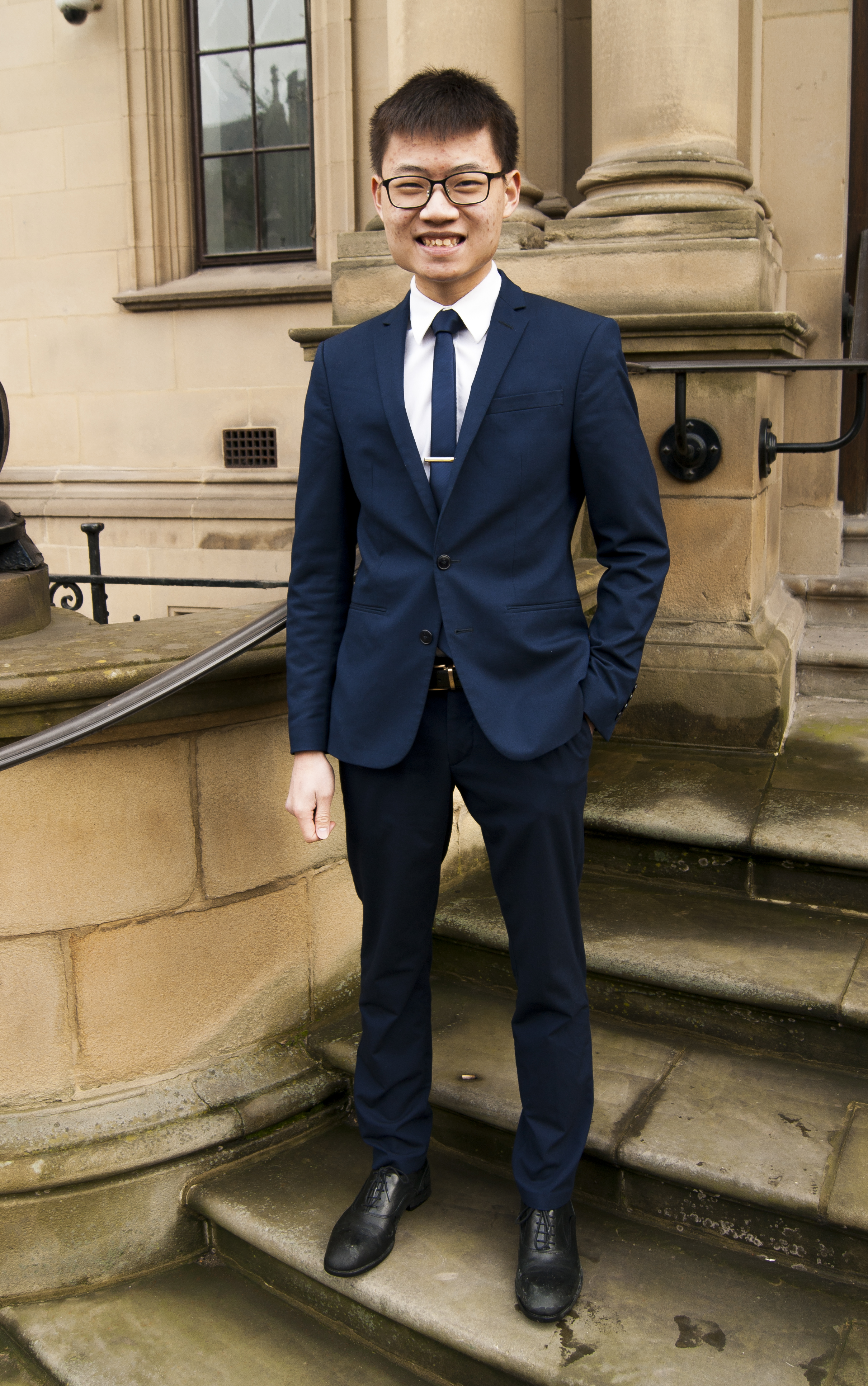 Yi Jun Mock
Yi Jun is a second-year undergraduate studying for a BSc. in Politics and International Relations. Hailing from sunny Singapore, he is an avid Model UN addict, having completed 29 conferences since 2011 and earning Diplomacy Awards at Harvard WorldMUN and Oxford International MUN. Though he jokes constantly of his desire to retire, he will oversee the Model UN Division and all external relations for the society in the coming academic year. Outside of his commitments to the UN Society, he also serves as a Project Officer with the United Nations Sustainable Development Solutions Network - Youth, and as a Brand Ambassador for Aseanite. He can often be found taking pictures for his Instagram feed, burning his student budget at concerts, or rushing essays in the hallowed halls of the library.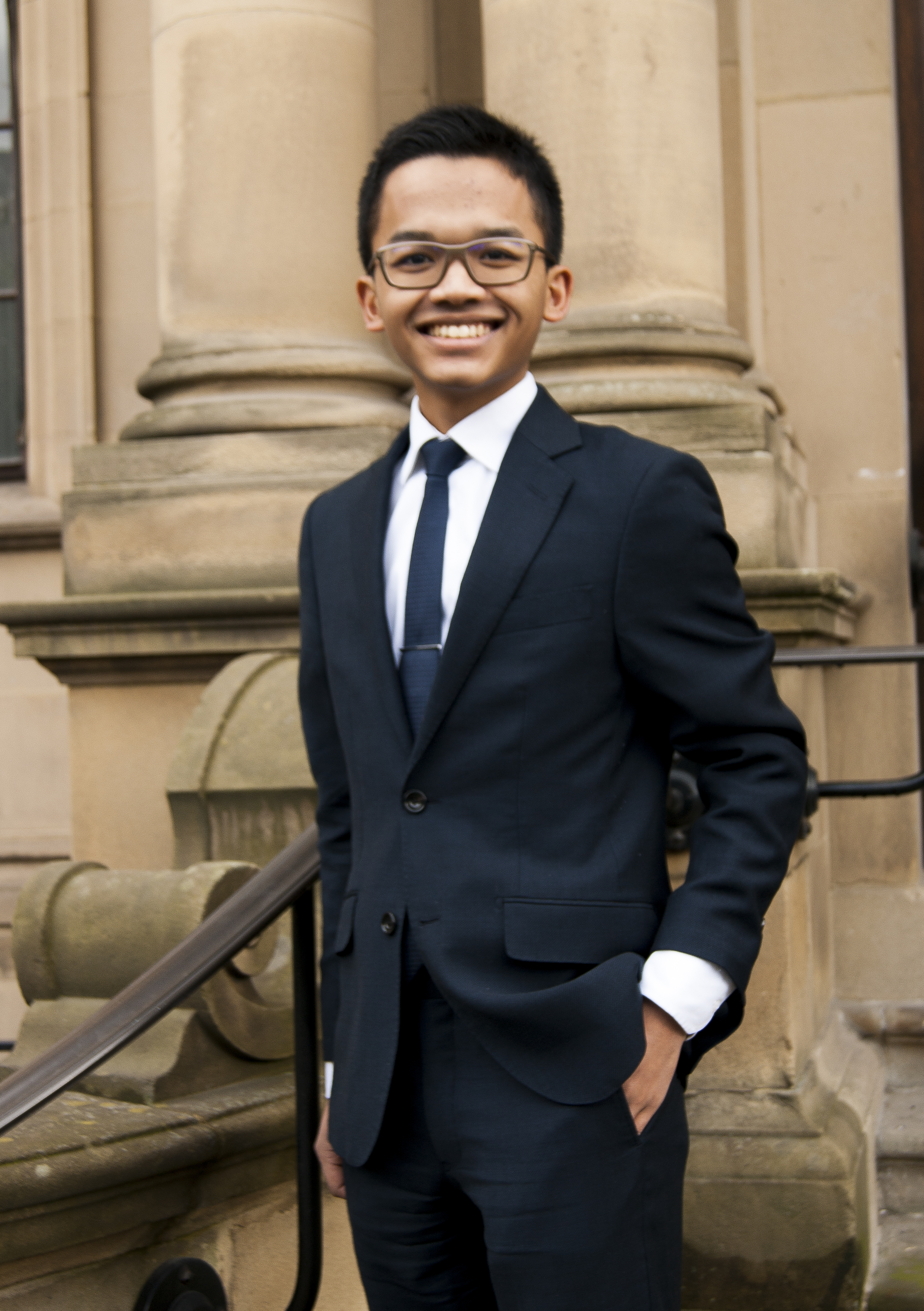 Naufal Yudiana
My name is Naufal, and I'm a Government and Economics at LSE. Born in Jakarta, Indonesia, I have since spent some time living in Borneo, Paris, France, and Aberdeen, Scotland. In my spare time, I enjoy eating, reading, playing chess, and watching comedy and old TV series.
My life background has not only gained me my multilingualism but also a passion for international affairs, cultural exchanges and global inter connectivity – a passion that has landed me in this society. I started at the UN Society through my involvement in MUN, an activity I started during the last year of high school but one which I continue to actively enjoy at LSE.
I hope over the next year to help the 2017-8 Executive Committee make your experience as member, whether you are a fresher, a senior, or a postgraduate, as enjoyable as I have found it to be!
Hazel Ah Teck - Outreach Director
Hello to all! My name is Hazel Ah Teck, and I will be the Outreach Director for the 2017-2018 academic new year. I am currently a first-year student (going to second-year) Law LLB student at the LSE and I look forward to taking up the responsibilities of my position. Fun fact? I'm (technically) from Africa, and more specifically, from Mauritius. I have lived in Mauritius, Australia, and Singapore, and I like to think of myself as a third-culture kid with an accent to match. I have always been a keen advocate for non-governmental organisations and their work, and especially Blue Dragon Foundation, an NGO that I've worked with for almost the 3 past years. As Outreach director, I hope to continue the UN Society's admirable work in promoting charitable causes and will continue to engage UN Society members and the wider student body in a multitude of exciting events. I look forward to meeting current and future members of the UN Society and welcome all to be part of the Outreach Division!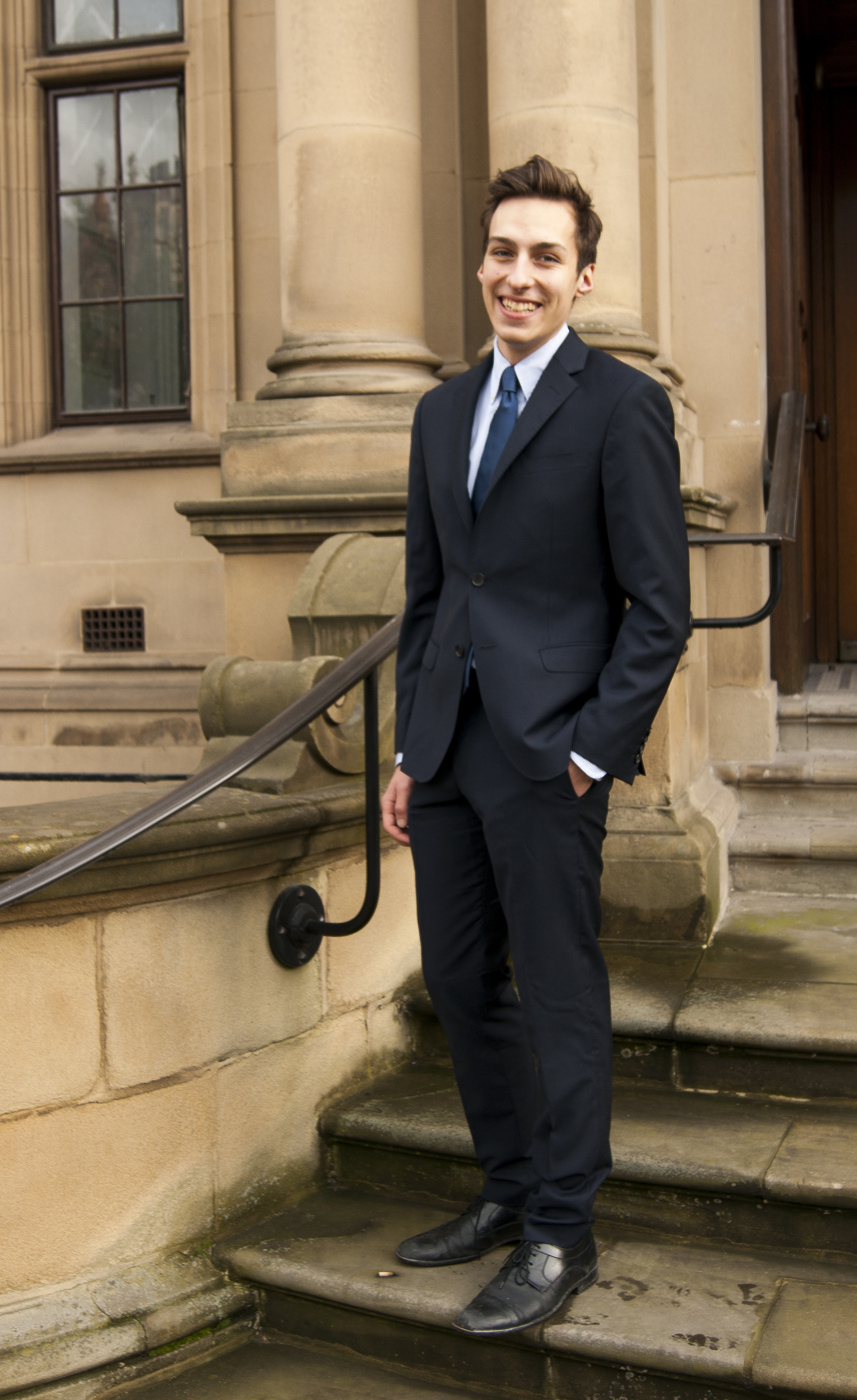 Model United Nations (MUN)
Jan-Paul Sandmann - MUN Director
Hi! I am Jan-Paul, also known as JP, but if you wish to call me Jean Paul, it's fine, I guess. I am a second year Undergraduate studying BSc Government and Economics and together with Melvin will be your MUN Director for this academic year. Last year I joined the UN Society to participate in one of those MUN "give it a go" sessions. I had absolutely no prior experience with MUN, and found the first training quite daunting, and as a true coward, decided to withdraw my commitment immediately. Being pushed to go to a conference in Ireland, I was finally convinced that MUN is what I love doing. As the accidental delegate, I was able to go to LIMUN and WorldMUN, and have truly fallen in love with the art of diplomacy merged with unforgettable, or in my case, more "forgettable" socials. I am really looking forward to welcoming you this year as part of our MUN family! Apart from debating, lobbying, and resolution-writing, I thoroughly enjoy jazz music, and have been playing the Saxophone in various jazz bands in my home town, Dortmund, my second home town, Cape Town, and around London.
Emilie La Cour - Corporate Director
Hi! I'm Emilie and am a 2nd year undergraduate pursuing a degree in International Relations. I am Danish but grew up in Asia and the U.S., and this nomadic lifestyle initially sparked my interest in the UN and its invaluable work. When I moved back to Denmark, I started two charities and became interested in the dynamics of fundraising. Therefore, I joined the Corporate Division of the UN Society last year and I am so excited to take over as Director this year. When I'm not struggling through hundreds of pages of reading or cranking out essays, I enjoy skyping with my cats, exploring London, running and listening to podcasts. Other than that, I'm a huge fan of Wednesdays, breakfast talks at LSE (free pastries!) and food sustainability. I am looking forward to spending the next year improving an already great society!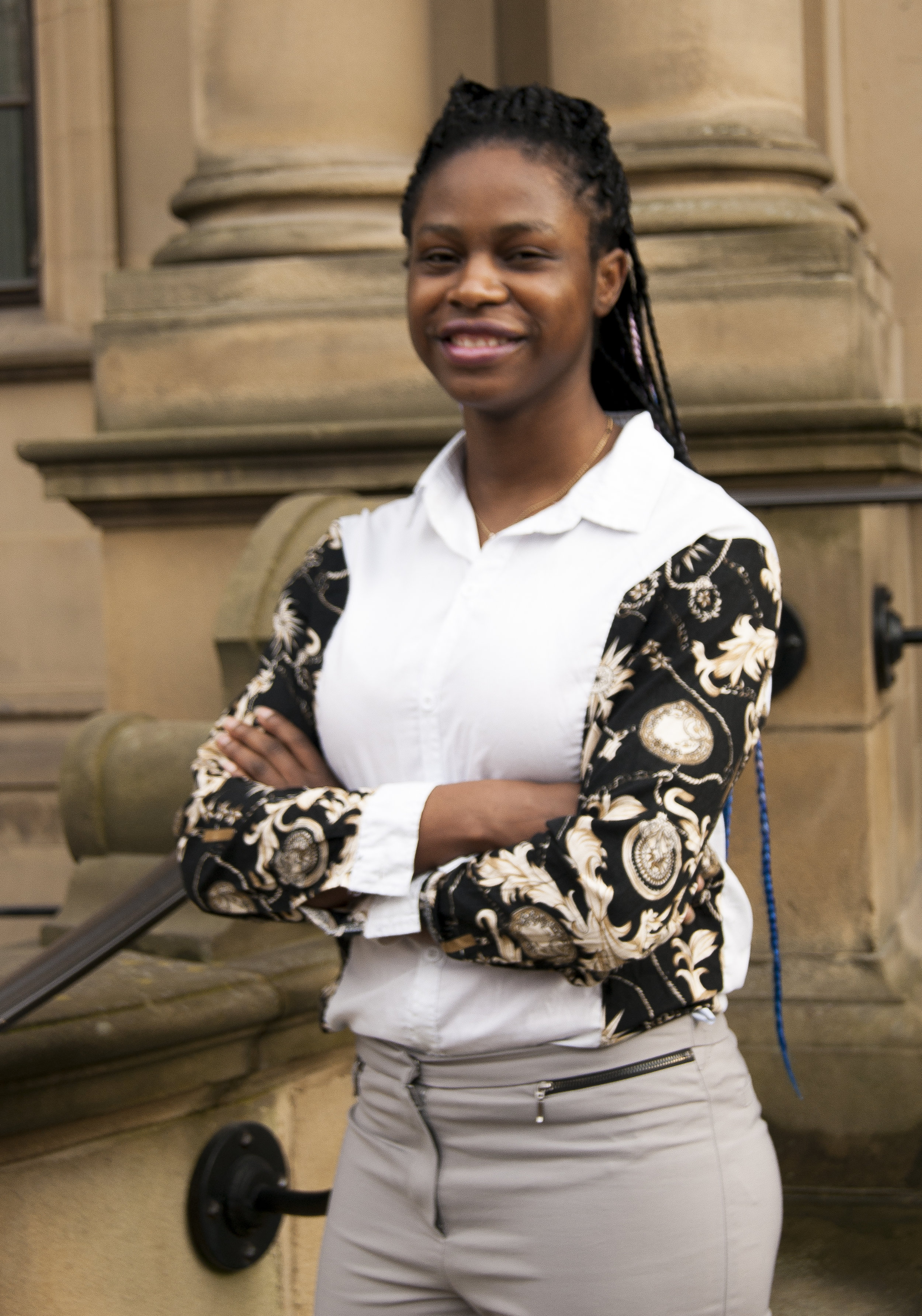 Marilyne Ebu- Social Media Director
Hi, my name is Marilyne. I am currently a first-year undergraduate student studying Politics and International Relations. I aspire to one day be chosen to work for the UN Security Council however, I am satisfied with the Committee on Disarmament and International Security. Outside University work, I spend my time dancing, watching Korean pop music and dramas as well as Japanese anime. I am incredible friendly and you will be sure to get along with me just fine. I joined the United Nations Society because I was aware of what it could offer me. My new experience with the MUN division has had an everlasting impact and I could not be more proud and happy to be part of the team. As the new Social Media director, I will show passion and dedication to the job and will strive not to fail anyone. I look forward to meeting and working with all of you.